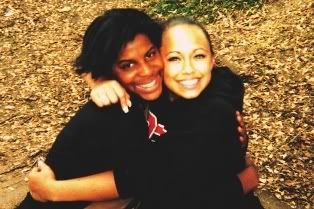 THERE ARE JUST CERTAIN PEOPLE I WISH I WAS STILL JUST AS CLOSE WITH AS I WAS BEFORE....
I KNOW cb I DON'T ALWAYS SAY IT BUT IT SUCKS THAT WE HAVE GROWN AS APART AS WE HAVE OVER THE LAST FEW YEARS.... CUZ WE ALWAYS SAID IT WAS britt and cara before any dilema always and forever....
NO MATTER WHAT YOU'RE STILL MY OTHER HALF AND I STILL LOVE YOU. AND BEFORE THE HYPE YOU WERE THE ONE WHO WAS THERE AND LOVED ME FOR ME, STOOD BY ME, AND FOUGHT WITH ME.
CO-FOUNDER AND ORIGINAL MEMBER OF THE NOT SO INNOCENT GIRLS.... MY OTHER HALF I LOVE YOU AND IT WILL STILL AND ALWAYS BE...
BRITTANY AND CARA BEFORE ANY DILEMA ALWAYS AND FOREVER