CHECK OUT A SNIPPET FROM FETTY aka RAMELLE KNIGHT'S INTERVIEW WITH STREETCRED.COM.
FOR THE FULL INTERVIEW VISIT
http://www.streetcred.com/?page=features/entry&id=420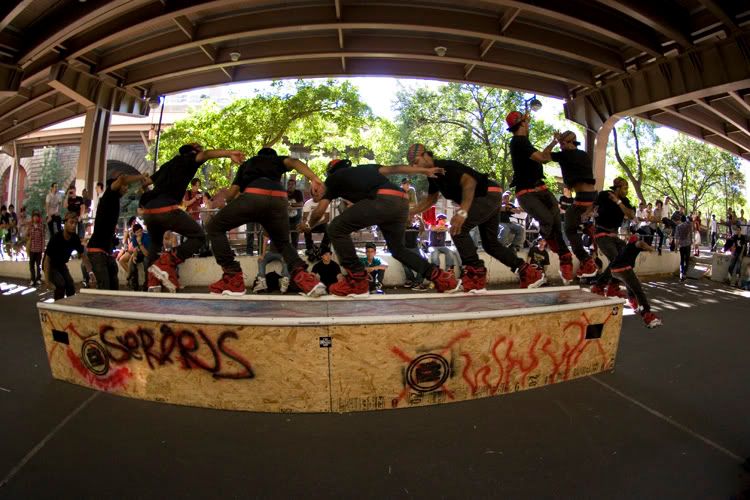 "Fetty: My name is Fetty. I'm from NYC, originally from the BX. Fetty is a very creative person, entrepreneur, trying to show everybody in the world that I got a lot more things going on than being a professional skater, we pushed that to the side a little bit and now it's all about the artist named Fetty. We want everybody to stay tuned in and listen to the music and be ready for everything that's about to go off.
TW: When's your album dropping?
F: Right now we are holding back for a sec; what we're focusing on is trying to promote myself to the people. Got a mixtape. I'm doing a few mixtapes right now. My first mixtape is called 'Everybody Loves Fetty'. We're gonna do like three volumes of that. And then, you know, we've got a couple of collaborations going on, trying to get a few different people to rock with me. The game is... a little crazy nowadays 'cuz everybody like producers, see, they all think they Kanye West now, so I'm the type of person that goes straight to the streets and there's these new guys that are saying they want $30,000 for a beat, you're like you're not even known in the streets. The game is a little funny right now with everybody but we're going to do what we do regardless. I've been here since I was a little kid. I can tell between a ten year producer and a two year producer, but you got to grind man, just like me - you know what I mean? I don't expect tomorrow to be a platinum artist, million dollars, this and that, you got to do what you got to do first to get in the game. A lot of people just want that quick buck and that's just not how it is.
TW: How is the skating Vs. Rap dynamic for you right now
F: With the rap thing I'm like 99%. I was writing raps as a little kid, but I was just messing around. The past few years, it's like...it's like poetry to me. Like in school, one of my favorite classes was poetry class. I liked to explain what was going on in my world in my own, you know, creative way. So it was like , a lot of things been going on for the past 4 or 5 years that gave me this power to just starting to writing all these crazy songs, got all these creative things going on, so, I just decided to get back into it serious.
With skating, I've been doing that now for like 8 years, the first three years was like, just messing around, by the 4th/5th year I turned pro you know, and then I did a lot of travelling with that, and skating is all cool and everything. I like everything about it you know. I don't like a lot of people that are involved in it, but I still live the sport just like I live rap, but right now, you know, Fetty is the artist.
TW: So you're going to keep skating then?"
FOR MORE ON RAMELLE KNIGHT HIT
http://www.ramelleknight.com/
SGS OUT